Who we are
We are Immersive Technologies looking for benefits of XR technologies
We reveal the capabilities of XR technologies to help all kinds of companies increase their efficiency and save their costs. We draw on many years of managerial, consulting and technological experience. Together, we make a team that gets things done.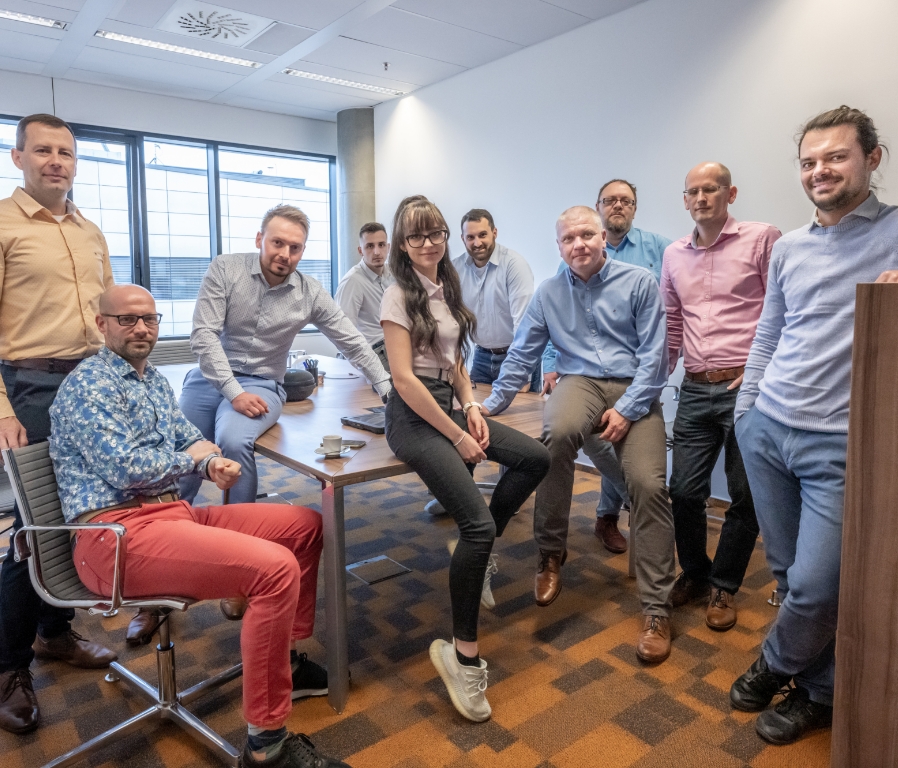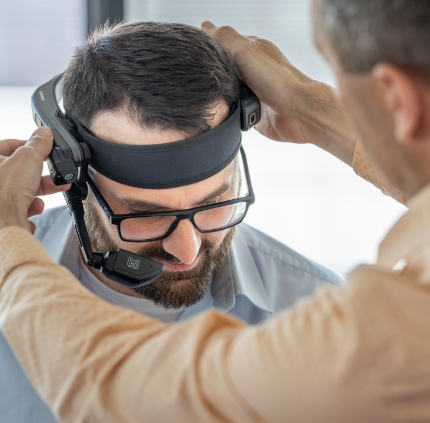 We are here for you
Why to solve XR projects with us?
We have experience and overview
We look at each project with a managerial perspective. First we get to know your company thoroughly to identify your needs. Then we look for the right way to achieve the goals. And we bring every project to a successful conclusion.
We are independent consultants
We do not push for selling our own solutions at all costs and do not prefer only one technology or the products of one producer. We choose the technologies on the market that will bring you real and long term benefits.
We innovate and move with the times
We keep learning and share our knowhow. We take part in professional conferences and cooperate with research and development organizations. XR technologies are on the rise and we dutifully follow their new benefits.
Who we have helped to deploy XR technologies
We pride ourselves as number one in brick production and feel obliged to keep looking for innovations. We needed to find out how we could benefit from XR technologies in our strategic development project of Total Productive Maintenance (TPM). We chose the Immersive Technologies consultants and brought them together with our manufacturing plant key employees. After several consulting sessions, they have come up with 23 suggestions of the use of XR technologies in TPM and have defined their benefits and priorities.

Work safety is an area where the use of virtual reality is very appropriate. It can accurately simulate a real environment and enrich the training process with personal experience in a unique way.

With Immersive Technologies, we have implemented a pilot project to test the possibilities of virtual reality for presenting our products. In our industry, we set very high requirements on the quality of the design, even in the smallest level of detail. The project confirmed our expectations, especially thanks to the realistic processing of product samples and their displays in virtual reality, using technologies that are now commonly available.

In cooperation with Immersive Technologies, we created the unique virtual Kofola premises for our teambuilding purposes and organized the meeting of the entire Kofola holding management. We used VR glasses to take part in a knowledge competition about our products and the history of Kofola, to hold meetings in a virtual meeting room, to visit a Kofola historical gallery and to have a rest in a relaxation zone at a campfire.

The XR assisted remote support helps our employees become completely responsible and independent workers much faster.

We are specialists in hall construction constantly looking for ways of how to be better using new technologies. We keep track of the entire construction progress with maximum emphasis on quality and always look for technological innovations to move forwards. With Immersive Technologies, we practically tried out all available XR technologies, their consultants visited our construction sites, and together we identified the relevant use. The outcomes have been prioritized and, besides the XR strategy for several years ahead, we have prepared some pilot project concepts.

The XR sollution for work procedures and manuals helps our employees become completely responsible and independent workers much faster.

For our development projects, we were looking for a partner that was able to combine the knowledge of technologies and the knowledge of grant opportunities. Some of our projects are being considered now and other projects are already being prepared to be tested in the form of prototypes. Immersive Technologies have carried out an audit for us to identify the funding options and they are further cooperating with us on preparing the projects.

There were limited possibilities for visiting our clients to service their equipment because of travelling restrictions and continuous quarantines and sick leaves. We implemented the Immersive Technologies remote support, which enabled us to give remote instructions to the operators and advise them by sharing the screens of their tablets or smart phones. We have found the solution so satisfactory that we still keep using it and we have also added smart glasses for the technicians, who can now be remotely advised by their more experienced colleagues.

The implemented Vision Picking AR solution enables our operators to have the current data available at all times.
"25 years of experience in managerial positions especially in the IT segment. Experience from dozens of IT/business projects as a member of steering committees. For some, a reason to burn out, for me just the beginning. Now I provide consulting in XR technologies and enjoy looking for high-tech solutions that support our customers' businesses."

Robert Paskovský
Partner, XR business consultant
"I take care of strategic partnerships, so that we could provide our customers with the best services. And since I like our customers, I always apply this attitude to our business and marketing."

Roman Haluzík
Partner, XR business consultant
"For me the key aspects of service implementation are the benefits and efficiency. I keep myself up to date thanks to active cooperation with universities. I also know my way about financial matters, so I can help you with grants."

Václav Kotora
Partner, XR business consultant
"I'd like XR technologies not to be sci-fi. Not even in schools. I'm interested in the methodology of education of all age groups and I apply it directly. I train children and teachers in modern technologies and help them implement the technologies."

Miloš Kačer
Partner, XR business consultant
"I enjoy learning the latest IT technologies and using them to design meaningful solutions that help companies become more efficient."

Tomáš Novák
XR solution architect
"I design XR concepts and look for suitable technologies. I try to meet our customers' expectations at all costs. Nothing can stop me, not even the solutions beyond the standard products."

Zbyněk Pohořelský
XR project development manager
"Before Immersive Technologies, I worked as a system administrator focusing on Microsoft platforms. Now I am in charge of ensuring the functionality of technological facilities for XR technologies."

Daniel Nový
IT specialist
"Being a professional goalkeeper has taught me the importance of communication and cooperation. Instead of a ball, I gradually began to gain experience in business activities. Founding my own startup, which won the Best Social Innovation in the world, has brought me interesting contacts and opportunities that I benefit from every day and pass them on to our customers through XR technologies."

Martin Prachař
Product Manager
"I'm the right-hand person in marketing involved in managing social networks, organizing events, creating campaigns and posting articles regularly."

Eliška Kotorová
Marketing Assistant
We have implemented XR solutions for
Write to us
Still hesitating if you can make use of XR technologies in your company?
Why not ask us without obligation and we will quickly evaluate it for you. We are the consultants that look at extended reality with a strict business perspective.
Schedule a consultation